by David Crane
[email protected]
If you'd like to see a large image of the new FN SCAR-Light (Special Operations Forces Combat Assault Rifle-Light), a.k.a. FN SCAR-L/SOFCAR-L assault rifle developed for SOCOM, click on this link. It's a left-side view.
This FN SCAR-L/SOFCAR-L large image link was originally posted by "Gab" over at Airborne Combat Engineer on 12/05/04. Click on the link below to go to the specific "Airborne Combat Engineer" page to view the original link and comment(s):…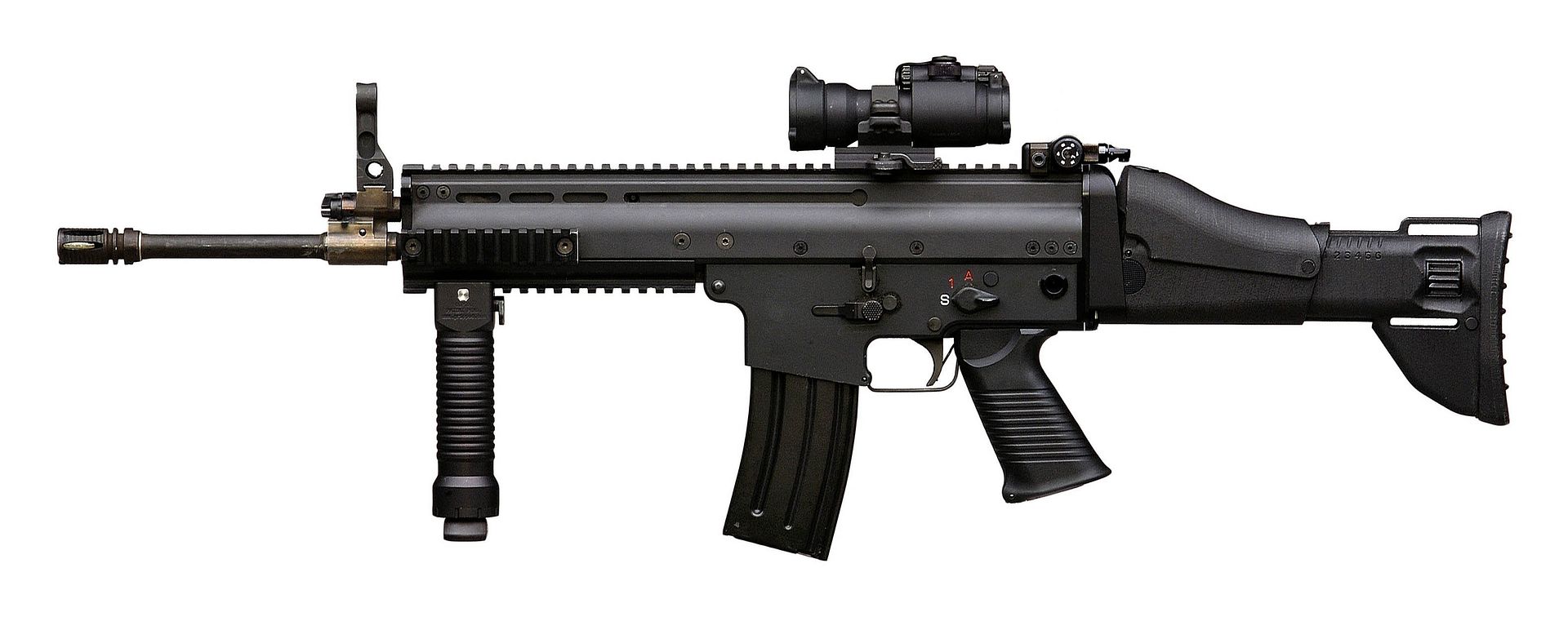 http://airbornecombatengineer.typepad.com/airborne_combat_engineer/2004/12/01dec04_fn_hers.html
Click here to view a follow-up post of the link, with more comments, also at "Airborne Combat Engineer".
Gotta' like "Gab".
This link will take you to the same pic at an alternate location.
Click here to read a previous DefenseReview article on the FN Herstal SCAR/SOFCAR Special Operations rifle/carbine/subcarbine, titled "DefRev Scoop! FN Herstal SCAR/SOFCAR Competition Winner and Modified XM8".
FN SCAR-L/SOFCAR-L Assault Rifle Update Pic: Large Image (Left-Side View)
by
David Crane